"You're not building a sustainable competitive advantage when you pay for links," writes Gab Goldenberg at WebProNews. Backlinks received via bulk "link farms" may provide a quick SEO boost, but the end result is that they're probably not worth the risk.
Read more here
.
2 Answers
Posted this is another CAP thread about links…
This was posted by GaryTheScubaGuy on GPWA, sourced from Smart Insights Digital Marketing > The Marketing Strategy Blog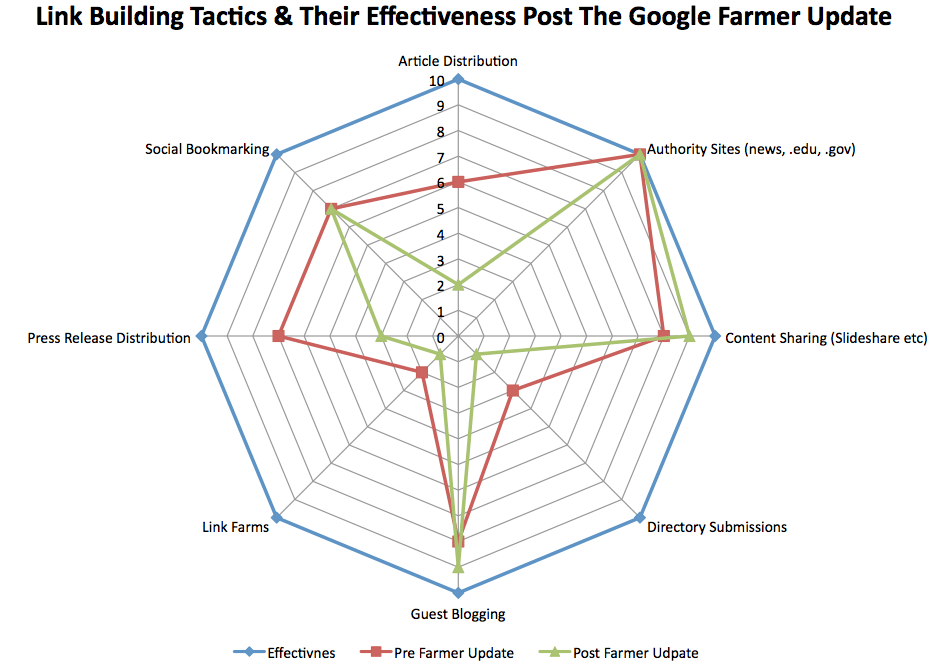 It's from this article – and its a pretty good read – 3 post Google Farmer update link-building tips > Smart Insights Digital Marketing
Pretty Damn Good Read.
Please login or Register to submit your answer