Ladbrokes Commission Changes – Good or Bad?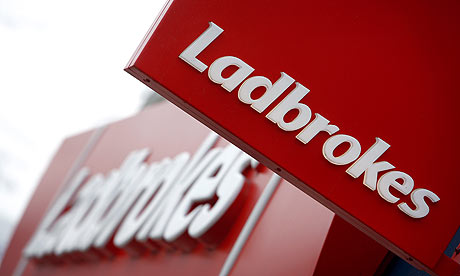 There are big changes going on at Ladbrokes. Unfortunately, these changes are not going to make many affiliates happy. As noted a few weeks ago, the company is rolling out a new affiliate program on February 1, 2012 – it will be managed at score-affiliates.com.
All existing Ladbrokes affiliates will be transferred to the new platform starting on the first of February. While this sounds simple enough, there are several changes you need to be aware of.
First things first (and one of the only positives), current affiliates are not required to register a new account. Instead, all pertinent information will be migrated. On the day of the launch, new log-in details will be sent to affiliates.
Upon logging in for the first time, you will be required to enter your preferred payment method. Along with this, it is your responsibility to generate and update any tracking links. If you fail to do this, you are not going to earn any money. This is undoubtedly going to be a pain in the neck for affiliates.
Now for the Bad Part…
While the above can be considered a minor annoyance, there is one detail that could make or break your relationship with Ladbrokes: a new commission structure is being introduced. In short, your payout will be based on the number of new customers that you refer every month.
Ladbrokes may believe that this model will better reward affiliates, but they are not getting many people to take their side. Below is the new commission structure:


Level 1 – 101+ players, 35%
Level 2 – 61-100 players, 30%
Level 3 – 31-60 players, 25%
Level 4 – 3-30 players, 20%
Level 5 – 0-2 players, 15%
There are two main issues with the changes that Ladbrokes is making:
Affiliates have to change over all of their links and banners. For those earning a lot of money through this program, this may be time well spent. However, those who have yet to make any money with this program may not want to spend their time on this (especially considering point #2 below).
Currently, there is a default commission of 25%. For affiliates to earn this in the future, they will need to refer at least 31 players. Ladbrokes may find that this scares away "smaller" affiliates who have yet to reach this level of success.
Share your thoughts on this change in our forum for gambling affiliates.
Related posts: