Fanbet Suicide Ad Pushes Both Regulatory and Moral Boundaries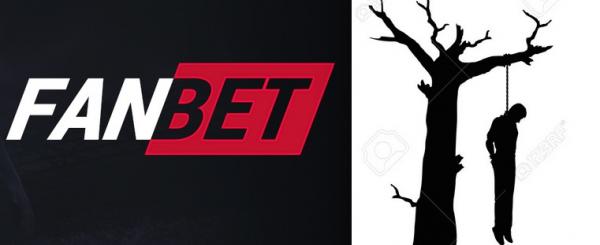 A recent Fanbet advertisement depicting a suicide by hanging was not a big hit with UK advertising watchdogs.
Last week, the UK Advertising Standards Authority banned the ad, while delivering a fairly stern rebuke to Fanbet.
The controversial advertisement featured three rotating slides, one of which showed a man hanging from a noose. Along with the photo was a caption reading, "Save Yourself." The ad only ran on an Arsenal FC fan site.
According to Fanbet, the ad's was intended to promote techniques fans could use to pick more winning soccer matches. Obviously, the ad missed its mark by a wide measure and generated a written complaint to the Advertising Standards Authority, which promptly investigated the matter.
Upon completing their investigation, ASA representatives came away highly unimpressed with Fanbet's efforts and issued a statement saying:
We considered the silhouette … created an association between gambling and suicide that was irresponsible in a gambling ad. We were also concerned that the ad presented suicide in a lighthearted way and suggested that continued gambling could address previous poor results, and/or associated suicidal feelings, in particular because consumers affected by such issues might be vulnerable.
Though Fanbet officials have strenuously denied any inappropriate intentions regarding the ad, they have agreed to pull it from circulation.
Fanbet is hardly the first operator to push the limits of good taste in their advertising. Several times in the last year, Paddy Power, the Irish bookmaker, has been rebuked several time for tasteless advertisements featuring Oscar Pristorious and a light-hearted take on sunburn.
Tags: Sports Betting, UK Gambling News
Related posts: