Dr. Mark Griffiths is a Chartered Psychologist and Professor of Gambling Studies at the Nottingham Trent University, and Director of the International Gaming Research Unit. He is internationally known for his work into gambling and gaming addictions and has won many awards including the American 1994 John Rosecrance Research Prize for "outstanding scholarly contributions to the field of gambling research", the 1998 European CELEJ Prize for best paper on gambling, the 2003 Canadian International Excellence Award for "outstanding contributions to the prevention of problem gambling and the practice of responsible gambling" and a North American 2006 Lifetime Achievement Award For Contributions To The Field Of Youth Gambling "in recognition of his dedication, leadership, and pioneering contributions to the field of youth gambling". One of his most recent awards is the 2009 Research Award from the US National Council on Problem Gambling.
He has published over 300 research papers, three books, over 65 book chapters, and over 1000 other articles. He has served on numerous national and international committees (e.g. BPS Council, BPS Social Psychology Section, Society for the Study of Gambling, Gamblers Anonymous General Services Board, National Council on Gambling etc.) and is a former National Chair of Gamcare. He also does a lot of freelance journalism and has appeared on over 2000 radio and television programmes since 1988. In 2004 he was awarded the Joseph Lister Prize for Social Sciences by the British Association for the Advancement of Science for being one of the UK's "outstanding scientific communicators". His awards also include the 2006 Excellence in the Teaching of Psychology Award by the British Psychological Society and the British Psychological Society Fellowship Award for "exceptional contributions to psychology".
Mark's Recent Articles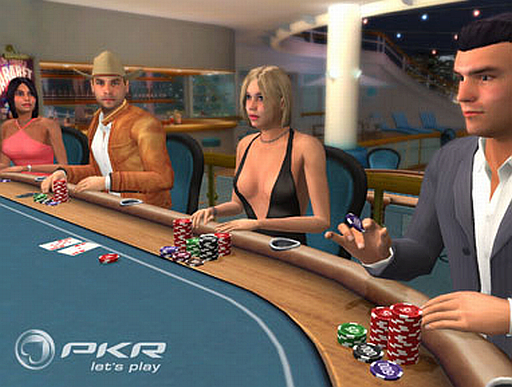 BY MARK GRIFFITHS
7 YEARS AGO
Online gambling and video gaming are increasingly converging, and the overall strategy between the two are more similar than you\'d think.…
Read More
Leave a comment
BY MARK GRIFFITHS
7 YEARS AGO
Anonymity, affordability, convenience, escape. These are just some of the reasons your players gamble online. Learn about the psychological traits that keep them coming back for more.…
Read More
Leave a comment
Sign Up To Get Weekly Gambling Affiliate Insider Tips To Help You ...
Drive more depositors
Stay up to date on industry trends
Launch new sites, quicker and easier
Find an Affiliate Program
Search for Affiliate Programs by niche, markets, CPA vs. rev share and much more ...
See More Options